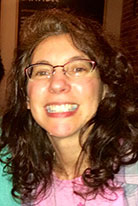 Beth Levine, providing Freelance Graphic Design Services. Originally from the NJ/NY area, I now live in Taos, NM. I still maintain some of my NY clients.  Telecommuting is not a problem. I find with e-mail, the web, PDF files, phone calls and Skype, it is seamless to work with clients from all over the country
I have been working in the field of Graphic Design for over 25 years, doing both Print and Web work.
Web work: WordPress Websites, Custom Websites, and Website Maintenance & Production.
Print work: Publishing, Corporate Identity, Magazine Design & Layout, Medical Publishing.
Publishing: Cover and Interior Design. Traditional & Self-Publishing. Hardcover, Paperback, and E-books. Self-published books can be listed on Amazon.com and Barnes & Noble.com. Services provided as needed: Proofreading, Copy Editing, Cover & Interior Designs, Websites and More.
Corporate Identity: Logo Development, Business Cards, Brochures, Websites, Newsletters, Signs and more.
Education: SUNY Purchase, B.F.A. with a major in Design, 1990.
First full time graphic design job after college was with a division of Young & Rubicam, the Advertising firm, in NYC. I designed slides for presentations.
Next, as a Book Cover Designer for a College Press in Armonk, NY for 7 years, I designed book covers for all of the divisions. This included: Asian Studies, Economics, Russian Studies . . .
I then moved onto Freelance Graphic Design work where I was able to gain experience in many other areas. Medical Publishing, Corporate Identity, Advertising, Package Design, Greeting cards, Broadway shows and Magazine Design. After gaining enough experience and confidence, I then created my own business.
I have worked with other: Graphic Design Freelancers/Illustrators, Programmers, and Web Developers.  Working with other skilled people has allowed me to give my clients more options. For example, a Freelance Illustrator helped create a hand painted image for the cover of a book. A skilled Web Developer helped create a Custom Database Driven Website with Responsive Web Design and Administrative Access.
I also maintain Websites that have already been previously designed, but need some regular updates and maintenance.
For any Graphic Design Services, please contact: Beth@BethLevine.com  or 575-751-0205